"Empowering women is the reason I started World For Good. With every fabric bag you purchase, you are helping the ones that thought they were powerless."
Jennifer Moreau-Chick
Bags You'll Feel Good About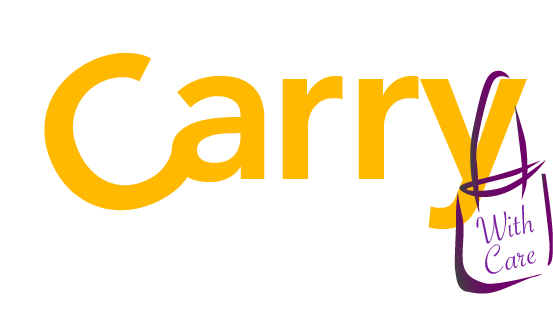 World For Good is a tote bag company producing fabric bags that are stylish, durable and socially responsible – providing you with a product that aligns both with your social conscience and pocket book.
The idea for "Carry with Care" bags came after realizing that most people aren't even aware of the harmful effects of plastic littering the earth. Plastic bags are used for an average of 12 minutes and then thrown into the trash. California and New York have already declared a state-wide ban on plastic bags.
By purchasing Carry with Care bags, you are contributing to the greater social good. Each bag is made from repurposed fabric, by the underprivileged women of Mumbai and other similar areas.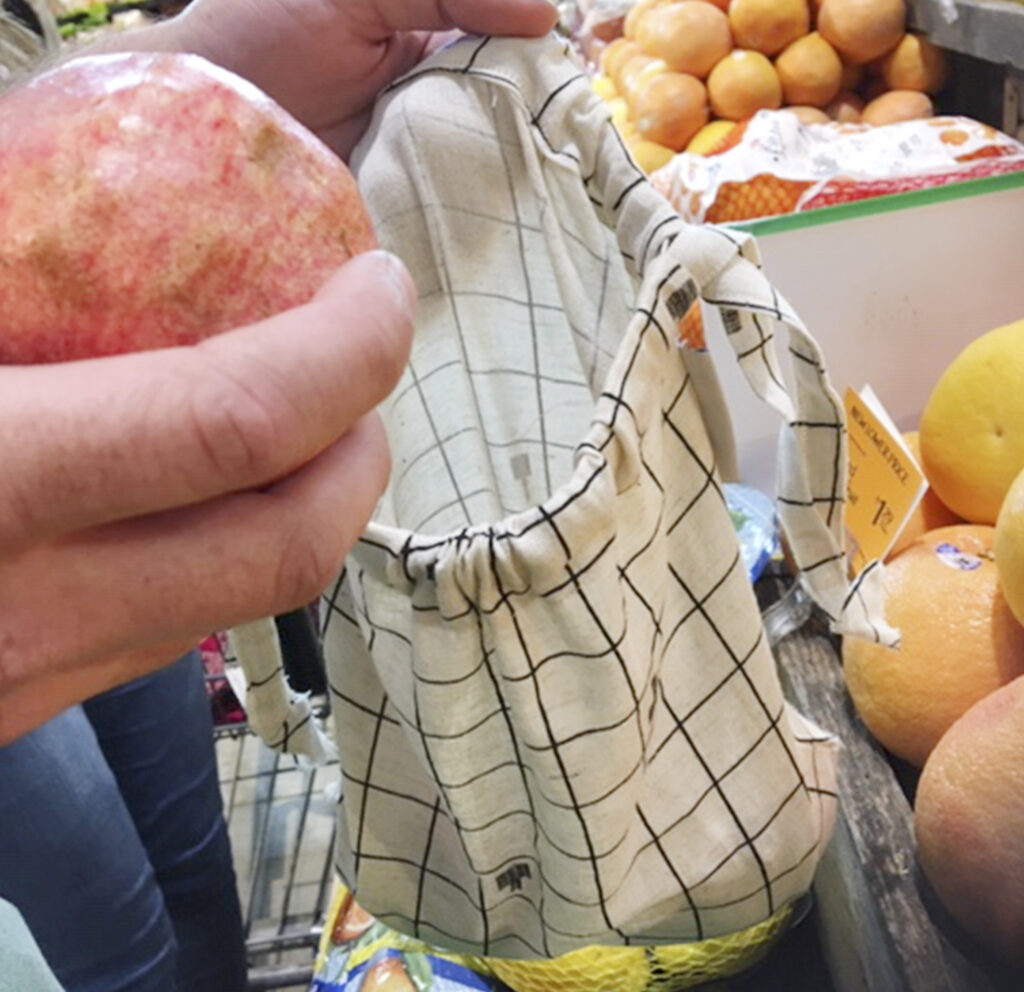 Perfect for carrying fruits and vegetables while grocery shopping. You will definitely want a couple of these. 10″ x 10″ with a drawstring at the top. Machine wash and dry.*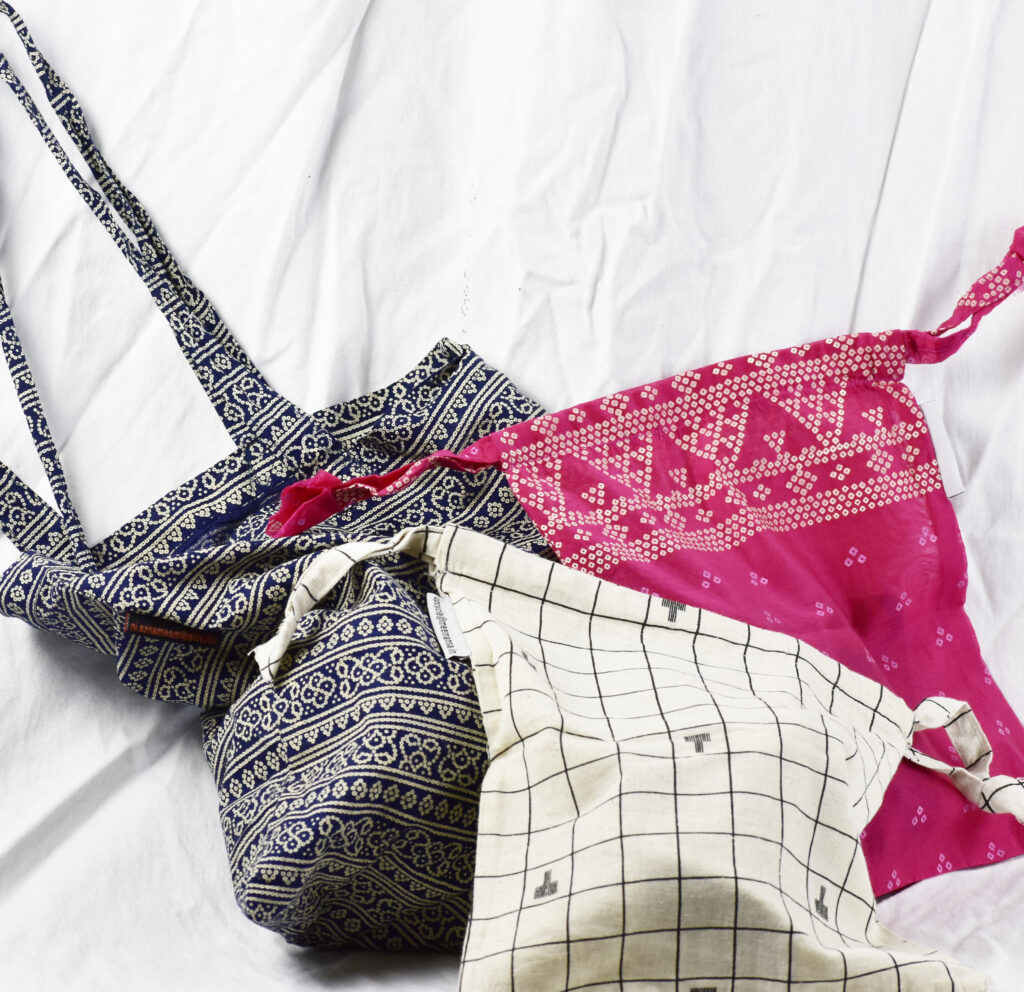 The best of both worlds with this convenient combo pack! Tote is approx. 14″ wide x 15.5″ high and 2 vegetable bags are approx. 10″ x 10″. Machine wash and dry.*
*Disclaimer – The color, pattern and the size of the products might vary slightly since they are produced with the waste fabric available and are stitched by hand by people who are still in the process of improving their skills.