Fabric Bags that Carry the Weight of the World


"Empowering women is the reason I started World For Good. With every fabric bag you purchase, you are helping the ones that thought they were powerless."

– Jennifer Moreau-Chick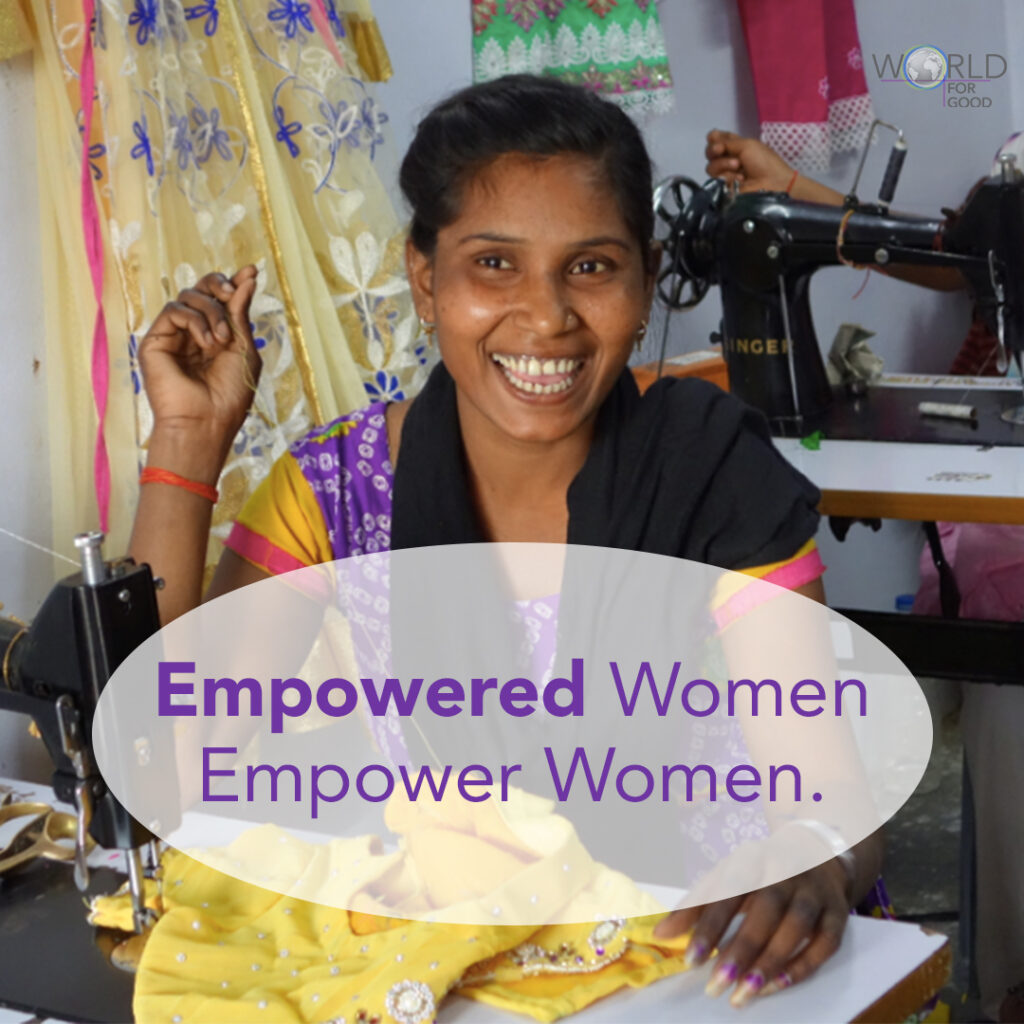 We founded the company in 2019 to:
-Make an economic difference for women living in poverty where opportunity is scarce and exploitation is common
-Provide retail consumers a quick and accessible eco-friendly fabric bag to use as an alternate to using plastic bags


My social enterprise, World For Good, is solving multiple world problems – one tote bag at a time.

Problem #1: Over 2 Million people attend a conference or convention in the US every year and receive a branded gift bag which is most likely discarded or forgotten when they leave.

Problem #2: Over 20 Million women world-wide are at risk of, a victim of, or a survivor of human trafficking; most sold there by their own families who had no other means of economic support.

Problem #3: Over 20 Billion pounds of textile waste is thrown into landfills every year, a large portion of this coming from fabric scraps discarded by the textile industry.

We have created one solution that addresses all three of these problems. By using World For Good bags at conferences everywhere, we can :
• reduce the number of bags that end up in the trash
• reduce the number of women who are at risk for human trafficking
• reduce the amount of textile scraps that end up in the landfill
This is a FULL CIRCLE business in the highest form.

We are partnering with NGO's around the world that employ women from disadvantaged communities and pay them a fair wage to create beautiful and unique cloth bags from fabric scraps. We sell the bags and use the money to buy more bags and provide more work – keeping more fabric out of the landfills!

---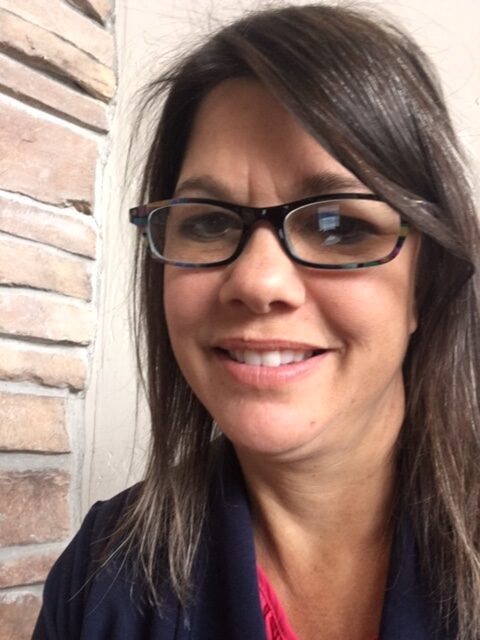 About the Founder
I earned a bachelor's degree in Visual Communications, created two sweet sons and started a successful business before marrying a man that intentionally manipulated, brainwashed and abused. As a survivor of domestic abuse, I know firsthand that mistreatment of women can happen to anyone regardless of their social, educational or financial status. It took nine long years of living with a monster before I couldn't stand to see my sons growing up witnessing and experiencing this lifestyle. One day, while my husband was at work, I packed my sons up and left. I wish I could say that leaving felt exhilarating and free, but the opposite was true. I only felt terrified and an overwhelming sense of guilt and shame.
All of this was underlined by the realization that I had to figure out how to support myself and my two sons.  Thankfully, I was able to do that and am now living a life with stability and security, married to the love of my life. In fact, my life is filled with love, happiness, and safety.
I am using World For Good to provide – at least part of this – to other women who have gone through or are currently going through abuse.  Our partnerships in the US will help us give women here the skills and means to earn money. And with that comes options.  It also brings the hope that comes when women feel like they have the power to make a better life for themselves and their children.  We are also creating an environment where they can work with other (similar) women and feel seen, heard, and supported.